Podcast: Play in new window | Download
Subscribe: Apple Podcasts | Android | Email | Google Play | Stitcher | RSS
Michael Anderson talks with the director of Financial planning, investments and behavioral research at Betterment.
Alex Benke, Head of Advice & Investing at Betterment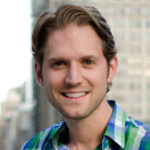 Over $13 billion managed at Betterment with over 330,000 clients.

What investment styles are offered? Socially Responsible, Income, Vanguard, Goldman Sachs, core Betterment allocations & more  

The overwhelming success has been attributed to a user friendly approach that embraces technology. Alex describes the process.
Learn more about online at Betterment.com and please visit Allocationlink.com our partnership site with Betterment for Advisors.
Non-Profit Spotlight
Tom Spence is the Co-Chair for Relay for Life Ventura. The event takes place on May 5th at Buena High School. Get your team started and get registered. The first meeting for teams takes place on 1/22/18. Get more information online, get a team and get in the action.
Learn more online, visit facebook.com/RelayForLifeOfVentura/  or Relay for Life's Event Page
The Mailbag
Michael talks about familymoneyclass.com and investing money.
 When you go to familymoneyclass.com you will be able to buy the course for $97. This course will be of value to you because it has 13 videos that are visually appealing with cartoon, white board animation.  Each of the videos have a 2 page worksheet for you and your children to review the concepts together. The first page is something you can review and discuss before watching the video, the second page is something you can complete after watching the 2 minute video.  These questions will help you engage and deepen your learning on these conepts.  I hope you enjoy the course.
You can contact Michael at maranantha.com or (805) 665-3767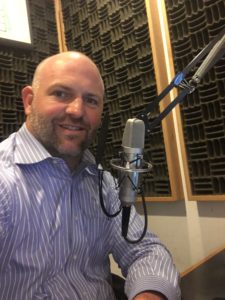 Thank you to our sponsors:
Geico Local Office – Greg Mauk Serving the 805
American Pacific Mortgage, — Greg Abrams. Serving the 805.
Spanish Hills Country Club  Previews Memberships available.
Matt's All Haul — For all of your junk removal and hauling needs.
Allocationlink.com – Investment Management that is smart, low cost & automatic.
Maranantha.com – The way financial planning should be.
Contact us  Maranantha.com also via email. Michael@allocationlink.com  805-665-3767