Podcast: Play in new window | Download
Subscribe: Apple Podcasts | Android | Email | Google Play | Stitcher | RSS
Michael Anderson highlights some of his noteworthy interviews on Big Money in the 805.  On this episode we learn about two public/private partnerships, following dreams and Ventura County's water situation.
CSU, Channel Islands starts an Engineering Program
Bruce Stenslie the CEO of Economic Development Collaborative Ventura County talks about the need for engineering. 

Assemblymember Jacqui Irwin talks about how she saw a need for engineering in Ventura County and took action.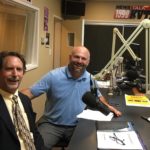 Gibbs Trucking and Ventura College come together 
Chancellor Greg Gillespie talks about how the college found a home for this new diesel mechanic program.

Matt LaVere shares the backstory of how he brought this deal together with Gibbs Trucking and Ventura Collge.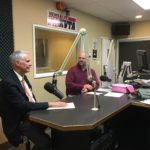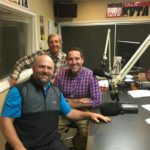 Following Your Dreams, Adult Education and Opportunities in Business
Kevin Costner shares a few thoughts on following your dreams and taking action.
Stanley Mantooth from the Ventura County Office of Education talks about adult education programs available.
Husam Hishmeh shares his story of how he and his 2 brothers started their first Domino's pizza restaurant and now they own 82 of them.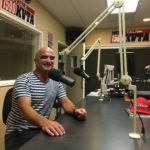 WATER in Ventura County – State Water Project & CA Water Fix
Susan Mulligan, General Manager of Callegaus Municipal Water District shares her insight on water for Ventura County.
Mauricio Guardado, General Manager of United Water Conservation District talks about how they support State Water and CA water fix.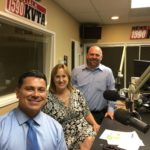 Non-Profit Spotlight: Community Conscience
Community Conscience is also known as the Human Services Center.  What are some outcomes you're observing in the community as a byproduct of Community Conscience in Thousand Oaks?  On Saturday March 3rd, there will be an awesome celebration and community gathering for the Mardi Gras Ball. Union Bank is a title sponsor, Bob Engler and Helene Ross are the King & Queen this year. Tickets are still available.
Robin Britt, Executive Director, Community Conscience, in Thousand Oaks. You can visit their website online at communityconscience.org
2-Minute Drill
Michael talks about the idea of "timing the market".  This is the idea that you can sell before the market goes down or buy before the market goes up.  All of the financial books will tell you that it is too difficult to time the markets. Enjoy an example he shares about timing the market.
Do you try to time the market? If you need financial help, you can find a fee-only financial advisor at NAPFA.ORG 
The Mailbag
Michael Palazzolo, CFP® of Fintentional LLC in Detroit, Michigan is a NAPFA registered fee-only financial planner. He is a fiduciary.  
98% of Financial advisors are NOT Fee-ONLY.  You are a Fee Only Financial planner.

what is a fee only financial advisor & how are they different?

  

As a fee-only financial planner, what issues are you solving? What is the outcome of their meetings and service with you?
Michael Palazzolo, CFP® is this week's guest expert.  You can learn more online at: fintentional.com